Oreal Perkins,FNP-C, is a woman of many talents, skills, and gifts! And yes, her gifting looks dam good on her! Although she is a family nurse practitioner, she is a woman not afraid to live out her passion of beautifying others! Oreal has now created her own beauty line, AOD Beauty! We had an opportunity to sit and speak with this amazing entrepreneurial woman!
Q: Tell us a little about you?
I am a 34 year old wife and mom of five. I am a breastfeeding advocate and autism awareness advocate as my daughter has severe autism.
Q. Can you tell us a little bit about your new makeup line?
I created the AOD Beauty which is a cosmetic line dedicated to the women achieving her destiny. I'm all about pushing and inspiring women to live out their best lives!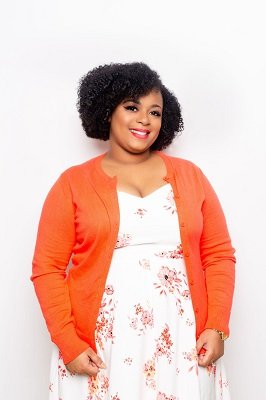 Q. What made you want to become an Entrepreneur?
The entrepreneur bug truly bit me once I had children and had to be at work too early for day care and found myself getting off too late for daycare. Plus, I always wanted to put my on kids on the bus and get them off. I knew that there was more to life than what we were experiencing and decided to make that change.
Q. What has been your greatest challenge as a Entrepreneur?
My greatest challenge has been finding the confidence in myself. Although I had all the credentials and looked good on paper, I struggled with imposter syndrome really bad. Most people think its the money or funding but getting out of your own way, thats is a huge undertaking.
Q. Tell us something no one knows you like?? (Something funny and Exciting)
I love to dance, I can dance for real and twerk lol
Q. What direction do you feel that we as women in business can do to continue to trailblaze for the next generation of women in business?
Continue to break down barriers in the tech and business finance industry. We need to have a seat at the table and represent ourselves. Never forget where we came from and those that supported us so that one of us could make it to the top.
Q. What exciting project are you working on/completed?
I am working on an app. I am very excited about this. It not quite finished yet so I cant spill the beans but let's just say it merges the epitome of convenience and a business directory.
Connect with Oreal:
Website: Www.aodbeauty.com
Instagram: @aodbeautyco