A fierce advocate for heart-centered women business leaders, Erica Stepteau is a speaker, best-selling author and affectionately known as the "Queen of Sales" by her clients. She is the founder of the Tenacious Queens Academy, an online community committed to helping 1 million women entrepreneurs master the art of selling with ease, so they can increase their impact and multiply their money – without sacrificing their freedom.
Erica has always had a passion for sales. She spent 7 years as a sales trainer in the financial industry and was recognized top sales representative in her region for 3 consecutive quarters. Though highly successful, she decided to leave the high pressure, male-dominated corporate world of sales to focus on supporting women entrepreneurs who felt fear and guilt around charging their worth, and who struggled to generate revenue consistently.
Combining actionable business strategies along with a dose of energetic and inspirational messaging, Erica is more than a sales coach. She's a catalyst, pushing her tribe into their purpose and ushering them into their divine destiny.
How many businesses do you have? And what are they?
TENACIOUS QUEEN ACADEMY: Tenacious Queens are Ambitious, Heart-Centered Entrepreneurs seeking the next level to…More Impact, Money, and Freedom! We are stubborn about our goals and we take pride in our "Soro", Queen vibe!
We have 2 tracks for Women Entrepreneurs:
Tenacious Queen Track: You are the Queen who has not achieved consistent $5,000 months in business. You need ample support and guidance in building a sustainable and profitable business. TQ Inner Circle Membership are one of the main resources to help you obtain clarity of your ideal client, niche, and building a solid 2-year business plan. www.TQInnerCircle.com
Queen Boss Track: You are the Queen who has achieved consistent clients totaling close to $5,000 per month or more. You need ample support and guidance in scaling your profit-generating business. Our 12-month Mastermind: Queen Boss Behavior is the main resource to help you become a Queen B.O.S.S (Master of Budgets, Operations, Systems, Sales). www.QueenBossBehavior.com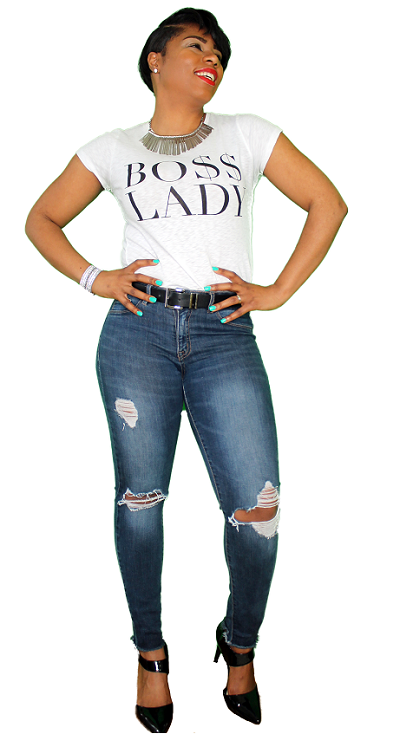 What made you want to become an entrepreneur?
I started as a Health Coach in 2012 after successfully losing 65lbs and keeping it off for several years. Closing sales was very easy for me (since I was a Sales Trainer for Wells Fargo in the past), I was getting a flood of clients but soon I realized I was significantly undercharging for my services. At one point and time I had 16 clients and was only earning $1,600 per month. My rent at the time was $1,400, I knew I couldn't continue this path. I was overworked and underpaid. The excitement began to diminish as I worked 14-16 hours attempting to keep up demand. I knew I had to make a change ASAP! I began to read money books and enrolled in a Business Bootcamp program, a few months later I achieved my first $10K month and continued to earn consistent business income. I had to overcome so many money blocks, drop unworthiness, and imposter syndrome. It made me quickly think how many other women were also struggling to charge their worth. That is the moment when Tenacious Queen Academy (TQA) was born.
What exciting project(s) are you working on?
Tenacious Queen Academy focus during 2019 is getting from behind the phones/cameras and connecting with women in-person! We are taking our signature Positioned2Influence™ Sales System on the road. First stop was our SOLD-OUT event in Las Vegas, NV, Next stop is LA in May, New York in Aug, and Bali Indonesia Retreat in September! Tenacious Queen Profit Incubators are 2-Day Workshops to map out your profit plan and/or tweak your approach to ensure you reach 6-Figures this year! www.TQSalesAcademy.com
What final words do you want to share?
"You have to BE the thing that you are asking for…because if you can be it, you can CREATE it." -Jada Pinkett-Smith
Mantra: "Money finds me so irresistible and it comes looking for me", "I receive prosperity just by thinking luxuriously"
FREE Tribe Group: www.TenaciousQueen.com
Facebook: https://www.facebook.com/TQSalesAcademy/
LinkedIn: https://www.linkedin.com/in/erica-stepteau-3651aa44/
Instagram: Erica_Stepteau